Warindhorn Wachirasiri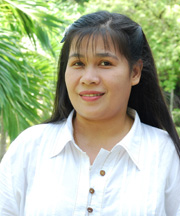 Position:
Senior Program Officer
Department:
Education & Training Development
Mrs. Warindhorn Wachirasiri is presently as a Senior Program Officer in Education and Training Development Unit Training Officer in AIT Extension. Her responsibility is to assist in designing, developing and coordinating international training courses as well as designing curricula on short training courses in the field of Education. She poses strong capabilities in preparing the budgets, logistics arrangements activities and also coordinates with resource persons and field experts.
Mrs. Wachirasiri received her Bachelor Degree in Business Administration from Krirk University, Bangkok Thailand in 1994. She also completed her Master's degree in Educational Technology at Sukhothai Thammathirat Open University, Thailand in 2004.