Dr. Willi Zimmermann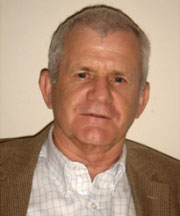 Dr. Zimmermann served as Associate Professor of the AIT's Scholl of Management from 1997-2005. He conducted courses and supervised research projects for Master and Doctoral degree program in the area of public sector management, environmental policy implementation, conflict resolution and public policy analysis. With his advisory capacity Dr. Zimmermann was the advisor to the National Institute of Public Administration, Beijing, China. He also worked as member of the Swiss delegation dealing with the administrative reform in Slovenia.
Dr. Zimmermann earned his Ph. D. in political science from University of Munich. In 1982, he received postgraduate diploma in Developing Countries at the Swiss Federal Institute of Technology Zurich with 5 months practical training in Nepal.
Areas of interest and expertise
Public sector management; general management; urban management; new public management (NPM)
Policy implementation; environmental management and policy implementation
Policy analysis; policy evaluation
Conflict resolution
Modern approaches in social theories