Parthiv Bharali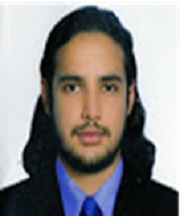 Position:
Program Officer
Department:
Development Management
Parthiv Bharali works at AIT Extension as a Program Officer. He has a Master's Degree in Business Administration from the Asian Institute of Technology having graduated in 2009.
Parthiv has many years of experience working in the private sector in Marketing and Business Development related jobs. Prior to joining the AIT Extension team, he was working in AIT Solutions as a Marketing Strategist and Partner Development Manager since 2014.