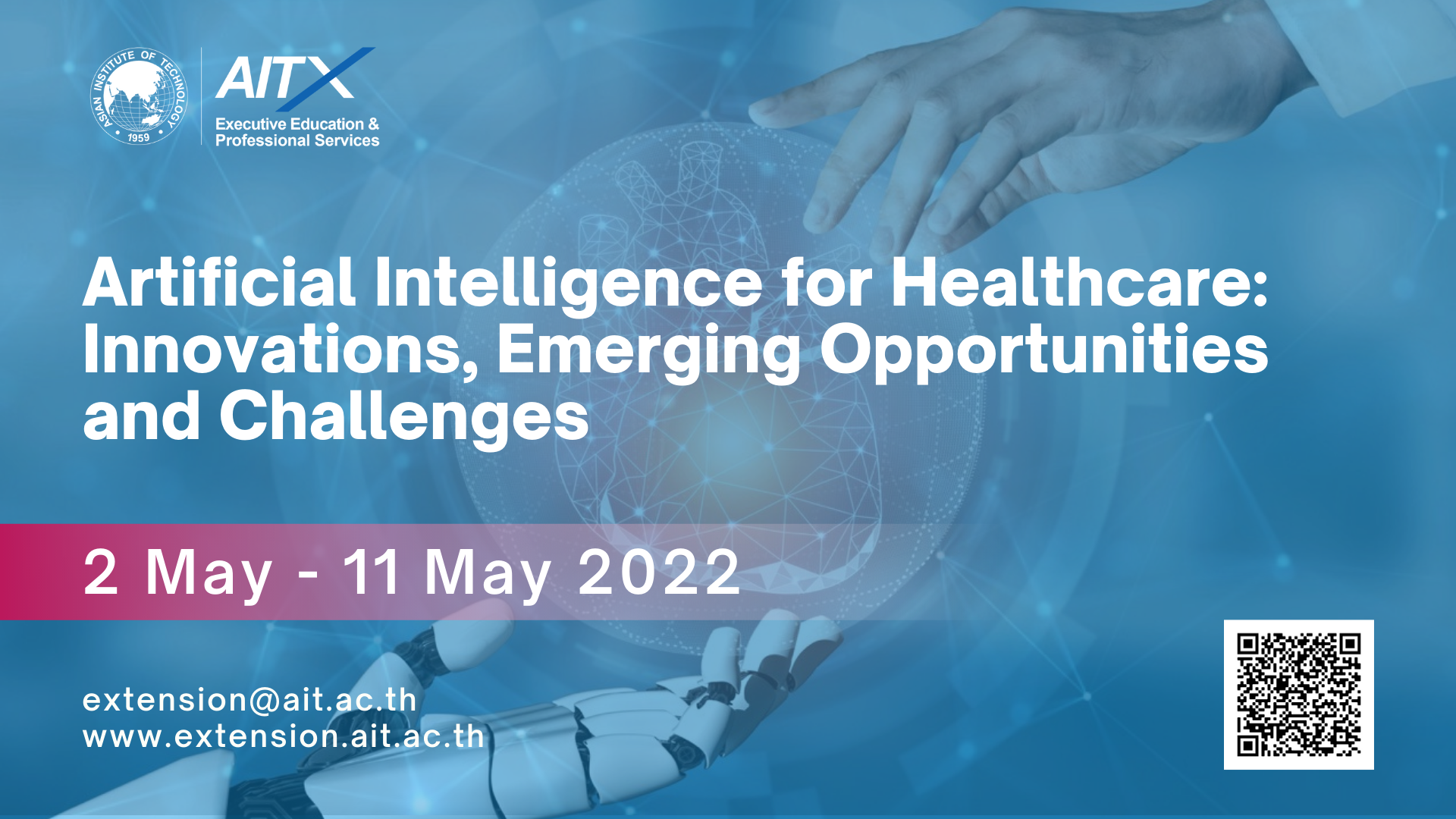 Artificial Intelligence (AI) technologies stand poised to disrupt virtually every sector of industry in coming decades. Business models and jobs in diverse areas such as healthcare, transportation, insurance, logistics and customer service will change dramatically. AI specialists are already in demand in every industry. The global market for AI in healthcare is among the strongest, with growth estimated at 20 billion US dollars annually. 
The use of AI has been a major development in healthcare. AI technologies are being applied to a wide range of problems, including detection of disease, management of chronic conditions, delivery of health services, and new drug discovery. AI technologies are providing unprecedented opportunities by providing quality healthcare for all. With the availability of vast amounts of health data and the ever-increasing capabilities of data analytics, understanding AI and the challenges and opportunities it creates has never been more important.
This is eight days professional development training program on "Artificial Intelligence for Healthcare: Innovations, Emerging Opportunities and Challenges" is designed to help healthcare professionals learn about myriad applications of AI technologies for healthcare with the ultimate goal of providing quality and affordable healthcare.
Objectives
The Artificial Intelligence for Healthcare training course aims to broaden the knowledge and vision of healthcare professionals to become change agents for healthcare innovations & challenges.
The specific objectives are to:
Gain substantive knowledge on the concept and uses of AI today and the future ahead;

Understand the technology used for different types of AI capabilities;

Have greater understanding of the advantages and practical application of AI for healthcare;

Understand the strengths and limitations of AI for healthcare;

Select appropriate AI techniques for innovative healthcare applications;

Suggest various operational opportunities for AI in healthcare organizations.
Course Outline
The course contents and broad outline of the training is as follows:
Module 1: An Introduction to Artificial Intelligence 
A brief introduction to AI

Types of AI capabilities & techniques used

AI and its potential for different types of organizations 

Understanding the limitations of AI
Module 2: Relevance of AI for Healthcare
Appropriate AI technology and operational opportunities 

Relevance & benefits of AI in healthcare services

How AI can assist healthcare professionals in decision making
Module 3:  Effective use of AI for Healthcare
The changing healthcare value chain and how innovations establish new interdependencies

Roadmap to effective use of AI for healthcare

Methods and tools available for effective use of AI for healthcare
Module 4: The Future of Artificial Intelligence
A positive future with the application of AI

Challenges and risks of AI application in healthcare

Impact and benefits to human society
Target Audience
This professional development course is designed for health care professional, clinical data scientists, medical software engineers, digital medicine specialists, planners & decision makers in healthcare organizations & cross-functional ministries.