Submitted by

admin

on Thu, 2011-05-12 12:46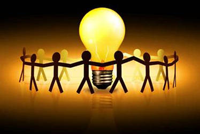 AIT Extension is hosting a 3 weeks professional training program on "Project Management, Monitoring and Evaluation" from 27 Jun to 15 Jul, 2011.
Successful implementation of development initiatives largely depend on the quality of project management and the strength of monitoring and evaluation activities. This course has been cautiously customized blending the essence of two programs (i) Project Management & (ii) Project Monitoring and Evaluation.
Through this stimulated program, participants are expected to learn how to successfully plan, manage and deliver projects. In addition, they will also learn how to implement project management processes, develop leadership skills and have the aptitude to respond to real-world scenarios of complex challenges throughout the project cycle.
This 3-week professional training course on Project Management, Monitoring and Evaluation aims at strengthening the project management capabilities of development managers by exposing them to appropriate methodologies of project planning, implementation, and monitoring & evaluation. The course is perfect for: Individuals who need to strengthen their project management skills, those new to project management, or project managers seeking a refresher on fundamental project management & monitoring knowledge, skills and tools.
For detail information about this program you may contact: Ms. Rowena Alcoba