Submitted by

admin

on Mon, 2011-03-21 16:55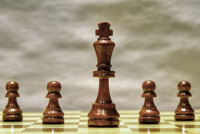 On the request of the Ministry of Establishment, Government of the People's Republic of Bangladesh, Agriculture, Resources & Environment (ARE) Unit of AIT Extension is coordinating a distinct 3 months professional capacity development program on "Preparing the Next Generation of Leaders for the Challenges of 21st Century Bangladesh". This program is entirely customized for mid-level Bangladeshi Civil Servants (BCS Cadre Officials) working under various ministries, public sector organizations, national institutes and local government organization/departments.
Thirty (30) such civil servants and administrators have been selected by the Ministry to attend this subsequent (second batch in its line) capacity development program at the Asian Institute of Technology (AIT). The program is supported and locally coordinated by the Ministry of Establishment, Bangladesh with its own funding secured through the JDCF (Japan Debt Cancellation Fund).
The program aims to strengthen participants' knowledge, perspectives and awareness on 21st century's emerging issues related to public policy changes/reform, environmental management and sustainable development, and rapidly evolving information technology. The program objectives include widenning the participants' capacity and skills in formulating practical strategies, take part in public policy reform initiatives and to develop highly effective leaders in public services to manage the 21st century's public organizations more efficiently.
For more information please contact ARE Unit